Your vacation with Canoë Évasion
in Fontaine de Vaucluse (84)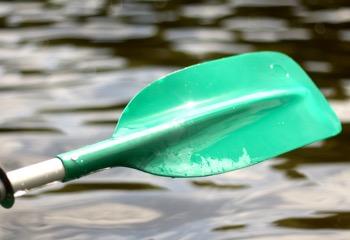 Welcome & equipment

When you arrive at our base, please report to reception at the time indicated in your reservation.
Our hostess will be delighted to welcome you and complete the rental contract.
You will then be equipped with :
a buoyancy jacket
a watertight canister
and a single paddle
Now you're ready for adventure!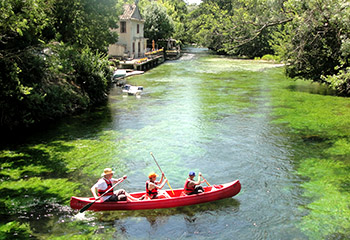 Briefing & Canoe trip

A briefing is given before you set off in your canoe:
Safety instructions
Course presentation
Boat control
Respect for the environment
From Fontaine de Vaucluse to Partage des Eaux, discover the most beautiful landscapes of the Sorgue!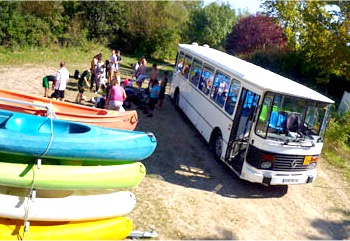 BACK BY BUS

On arrival, a bus will take you back to base through the foothills of the Vaucluse and Luberon mountains.
The return journey is accompanied by music, and even singing for the most motivated!
A CANOE TRIP
On the Sorgue (84)
Choose Canoë Evasion and cruise down the Sorgue in the heart of the Vaucluse region.
Our team is ready to offer you a guided descent between Fontaine de Vaucluse and L'Isle sur la Sorgue (84).
A fragile and protected environment, please respect the flora, fauna and tranquillity of the area.
Equipment :
Clothing recommended & equipment supplied for your canoe trip down the Sorgue river in the Vaucluse region (84)


AQUATIC CLOTHING
Swimsuit or shorts/T-shirt. Remember to protect yourself from the sun (cap, sunscreen for children) and bring a change of clothes. Changing rooms on site.

NO VALUABLES
If you wear glasses, remember to take a string to hold them around your neck during the canoe trip.

CLOSED SHOES
Water shoes or old sneakers. Flip-flops are not recommended.

LIFEJACKET
It is compulsory to wear and fasten a lifejacket throughout the ride.

SIMPLE PAGAIE
Canoeing is done with a single paddle.
paddle.

WATERTIGHT BOTTLE
If you'd like to take a camera, we offer waterproof canisters. A word of advice: take as little as possible on the water.
The
Boats

Canoë Évasion

Enjoy your vacation on the banks of the Sorgue in complete safety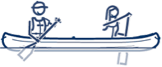 CANOE 2 BERTHS
2 adults or
1 adult + 1 child or
2 children over 10

CANOE 3 BERTHS
3 adults or
2 adults + 1 child or
1 adult + 2 children or
3 children over 10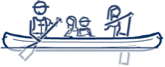 CANOE 4 BERTHS
2 adults + 2 children or
1 adult + 3 children
Not recommended for 4 adults, unless you like swimming!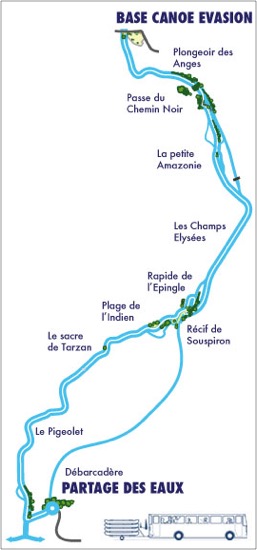 The Canoe Descent
in the heart of the Vaucluse

Canoe down the Sorgue between Fontaine de Vaucluse and Isle sur la Sorgue (84).
Accessible to all (who can swim), you'll spend a relaxing and refreshing moment.
We advise you to book in advance at :